"Frivolous lawsuits are booming in this country… and it is crippling corporate America." - Jack Kingston
Intellectual Property (IP) insurance coverage protects companies from copyright, trademark or patent infringement claims. It can pay for defense costs and any judgment up to the policy limits. Two types of intellectual property insurance coverage may be recommended:
Third party coverage funds your client's legal defense if they are sued for infringing on another party's intellectual property rights (defensive)
First party coverage helps pay the legal expenses of legal action against an individual or firm that has violated your client's intellectual property rights (offensive)
Who should have intellectual property protection?
Pharmaceutical
Medical technology
Life sciences businesses
Biotechnology firms
Software and hardware developers
Telecommunications companies
Web developers
Musicians
Film makers
Designers
Writers
According to many leading publications, IP is becoming companies greatest asset.
Examples of potential intellectual property exposures:
A medical technology company takes a new product to market, but is sued by another company, alleging the new product used a design the latter company had previously patented.
A company is sued for copyright infringement when a guest blogger posts copyrighted content. These types of claims are increasingly common.
A company sues another company for marketing a new product whose name was trademarked by the accusing company.
Why is intellectual property insurance important?
Companies continuously compete to bring new technologies to market. Being the first to implement a new product design is of great value. Intellectual property claims have skyrocketed in the last decade. If a competitor claims the rights to your innovation, your company can be financially devastated. Recently, the American Intellectual Property Law Association indicated that the average cost to litigate a patent infringement suit is in excess of $1 million.
FIVE Famous Intellectual Property Disputes
From Barbie to cereal to a tattoo, a copyright lawsuit can get contentious; some have even reached the Supreme Court
1. S. Victor Whitmill v. Warner Bros. Entertainment Inc.
In the recent movie The Hangover Part II, Stu Price, a strait-laced dentist played by actor Ed Helms, wakes up after a night of debauchery in Bangkok to find a tribal tattoo wrapped around his left eye, his skin still painfully pink. Price's tattoo is identical to the one Mike Tyson has, and it alludes to the boxer's cameo in the original 2009 movie The Hangover.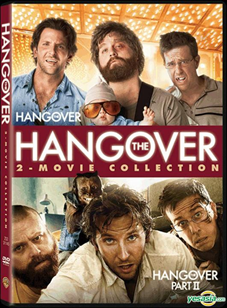 Tyson's tattoo artist S. Victor Whitmill filed a lawsuit against Warner Bros. Entertainment on April 28, just weeks before the movie's May 26 opening. Since he obtained a copyright for the eight-year-old "artwork on 3-D" on April 19, he claimed that the use of his design in the movie and in advertisements without his consent was copyright infringement. Warner Bros., of course, saw it as a parody falling under "fair use."
On May 24, 2011 Chief Judge Catherine D. Perry of the United States District Court for the Eastern District of Missouri denied an injunction on the movie's release, but said Whitmill still had a case. If it meant avoiding a long trial, Warner Bros. said, in early June, that it would be willing to "digitally alter the film to substitute a different tattoo on Ed Helms's face" when the movie is released on home video. But that ending was avoided on June 17, when Warner Bros. and Whitmill hashed out an agreement of undisclosed terms.
2. Isaac Newton v. Gottfried Wilhelm Leibniz
By the early 18th century, many credited the German mathematician and philosopher Gottfried Wilhelm Leibniz with inventing the study of calculus. Leibniz had, after all, been the first to publish papers on the topic in 1684 and 1686. But when Englishman Isaac Newton published a book called Opticks in 1704, in which he asserted himself as the father of calculus, a debate arose. Each of the thinkers' respective countries wanted to stake a claim in what was one of the biggest advances in mathematics.
3. Kellogg Co. v. National Biscuit Co.
In 1893, a man named Henry Perky began making a pillow-shaped cereal he called Shredded Whole Wheat. John Harvey Kellogg said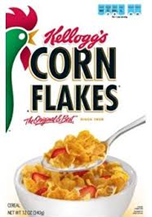 that eating the cereal was like "eating a whisk broom," and critics at the World Fair in Chicago in 1893 called it "shredded doormat." But the product surprisingly took off. After Perky died in 1908 and his two patents, on the biscuits and the machinery that made them, expired in 1912, the Kellogg Company, then whistling a different tune, began selling a similar cereal. In 1930, the National Biscuit Company, a successor of Perky's company, filed a lawsuit against the Kellogg Company, arguing that the new shredded wheat was a trademark violation and unfair competition. Kellogg, in turn, viewed the suit as an attempt on National Biscuit Company's part to monopolize the shredded wheat market. In 1938, the case was brought to the Supreme Court, which ruled in favor of the Kellogg Company on the grounds that the term "shredded wheat" was not trademarkable, and its pillow shape was functional and therefore able to be copied after the patent had expired.
4. Mattel Inc. v. MGA Entertainment Inc.
Barbie was 42 years old when the exotic, puffy-lipped Bratz dolls Cloe, Jade, Sasha and Yasmin strolled onto the scene in 2001. Tensions escalated as the Bratz seized about 40 percent of Barbie's turf in just five years. The Bratz struck first. In April 2005, their maker MGA Entertainment filed a lawsuit against toy powerhouse Mattel,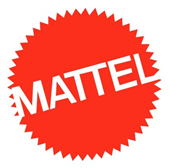 claiming that the line of "My Scene" Barbies copied the big-headed and slim-bodied physique of Bratz dolls. Mattel then swatted back, accusing Bratz designer Carter Bryant for having designed the doll while on Mattel's payroll. Bryant worked for Mattel from September 1995 to April 1998 and then again from January 1999 to October 2000, under a contract that stipulated that his designs were the property of Mattel.
In July 2008, a jury ruled in favor of Mattel, forcing MGA to pay Mattel $100 million and to remove Bratz dolls from shelves (an injunction that lasted about a year). But the two toy companies continued to duke it out. This April, in yet another court case, underdog MGA prevailed, proving that Mattel was actually the one to steal trade secrets.
5. Campbell v. Acuff-Rose Music, Inc.
"Weird Al" Yankovic has a policy of writing a parody of a song only if he gets permission from the artist. In the late 1980s, the rap group 2 Live Crew attempted to play by the same rules. Luther Campbell, one of the group members, changed the refrain of Roy Orbison's hit "Oh, Pretty Woman" from "pretty woman" to "big hairy woman," "baldheaded woman" and "two-timin' woman." 2 Live Crew's manager sent the bawdy lyrics and a recording of the song to Acuff-Rose Music Inc., which owned the rights to Orbison's music, and noted that the group would credit the original song and pay a fee for the ability to riff off of it. Acuff-Rose objected, but 2 Live Crew included the parody, titled "Pretty Woman," on its 1989 album "As Clean as They Wanna Be" anyway.
Acuff-Rose Music Inc. cried copyright infringement. The case went to the Supreme Court, which, in so many words, said, lighten up. "Parody, or in any event its comment, necessarily springs from recognizable allusion to its object through distorted imitation," wrote Justice David Souter. "Its art lies in the tension between a known original and its parodic twin."
"Please see polic(ies) and endorsement(s) for exact terms, conditions and exclusions. Each insurance company has its own policy language. We encourage you to seek legal advice prior to securing any insurance."
Marketing
Application
Claims Examples
Articles
Other